Hello guest! (Level: guest)

This page is under construction, but these site have lots of pics:
Filthy and Fisting! The name truly says it all. Click here!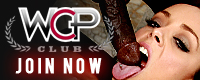 Interracial and black on black content! Click here!
Fucking Machine! Hot girls fucked hard by machines that never stop!
Seduced by a real lesbian! Real lesbians teaching straight girls, for the first time..
---
Send email to webmaster Art for support
Powered by StoryEngine v2.00 © 2000-2017 - Artware Internet Consultancy BV