Hello
guest
! (Level:
guest
)
Log in
Writer's profile for 'hotlicks'

Add this author to your favourite author list
'hotlicks' has written 2 stories (2 in archive):
My Fantasy comes true with Tich the Great! (fm:one-on-one, 2086 words)
Author: hotlicks
Added: Aug 05 2004
Views / Reads: 906 / 755 [83%]
Story vote: 8.25 (8 votes)
After writing a story on EroticStories.com I began an email friendship that comes to life on a business trip in Canada
Hot tub high school reunion (fm:threesomes, 1994 words)
Author: hotlicks
Added: Jul 16 2004
Views / Reads: 4203 / 3406 [81%]
Story vote: 7.47 (15 votes)
I friend of mine Melissa, who I knew in high school, just moved into town and I met her a couple of weeks ago in the shopping mall. We talked a little about what we've been up to and she took down my number and told me that we should get together sometim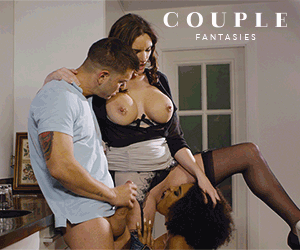 Couple Fantasies! Erotic movies for couples!
---
Send email to webmaster Art for support
Powered by StoryEngine v2.00 © 2000-2018 - Artware Internet Consultancy