Hello
guest
! (Level:
guest
)
Log in
Writer's profile for 'Katherine English 2'

Add this author to your favourite author list
'Katherine English 2' has written 1 stories (1 in archive):
Top of the World (fm:sci-fi/fantasy, 14858 words)
Author: Katherine English 2
Added: Sep 22 2004
Views / Reads: 1176 / 940 [80%]
Story vote: 9.62 (13 votes)
The world has been decimated by an apocalyptic plague. Only small pockets of humanity remain. It is in one of these, far in the frozen north that two people find passion and the will to survive.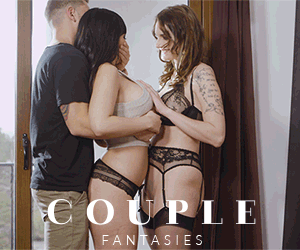 Couple Fantasies! Erotic movies for couples!
---
Send email to webmaster Art for support
Powered by StoryEngine v2.00 © 2000-2018 - Artware Internet Consultancy