Hello
guest
! (Level:
guest
)
Log in
Writer's profile for 'Shelly Smith'

Add this author to your favourite author list
'Shelly Smith' has written 1 stories (1 in archive):
AWE OF POWER (fm:adultery, 13734 words)
Author: Shelly Smith
Added: Apr 10 2006
Views / Reads: 3766 / 3175 [84%]
Story vote: 9.62 (8 votes)
Sometimes, it just happens. A young inexperienced woman in the wrong place at the wrong time, influenced by the self induced aphrodisiac of another's power.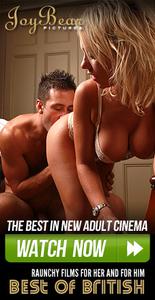 Joybear! Raunchy films for her and him!
---
Send email to webmaster Art for support
Powered by StoryEngine v2.00 © 2000-2018 - Artware Internet Consultancy