Hello guest! (Level: guest)
| | |
| --- | --- |
| | Writer's profile for 'Henri de BB' |
| Picture | |
| Email address | bbkradwell@hotmail.com |
| City | City....of dreams |
| State | State....of perpetual arousal |
| Birthdate | puberty |
| Sex | Male |
| Marital state | Widower... (*Sniff*) |
| Profession | I'm a typing PENIS, what am I supposed to do, brain surgery? |
| Interests | The dark, wet, warm parts of women!!! |
| Short bio | I'm 7 inches long and I live in BB's pants! Yes, you were right all the time, Ladies: Men DO think with us, as I do alot of the thinking for BB!!! (As you can tell from the humor in his stories---BB's a comedian! And a pretty good one, at that!) ;-) |
| Comments | Please, be gentle with me and I promise I'll never let you down! Just love me!!! PS- I'm sorry I don't have a picture of myself... It's very hard to take a picture when one doesn't have fingers (I'm a penis, remember?) ;-) |
'Henri de BB' has written 18 stories (18 in archive).
Please sign up for a free account on EroticStories.com to see the list with stories by this author!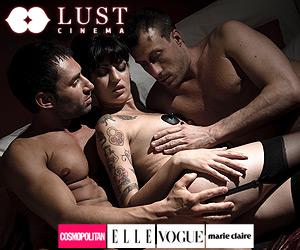 Lust Cinema! Erotic movies of real women and hardcore couples!
As an unregistered user, you have acces to just 10 stories in each of the sections of the site (straight, gay, lesbian and bisexual stories). That way you can see what the great authors of EroticStories.com have to offer!

Become a registered user now (it's FREE!), and you get access to HUNDREDS of stories in dozens of different categories. Registering only takes a minute, it's FREE and ANONYMOUS.
---
Send email to webmaster Art for support
Powered by StoryEngine v2.00 © 2000-2018 - Artware Internet Consultancy