Hello
guest
! (Level:
guest
)
Log in
Writer's profile for 'Master Thomas'

Add this author to your favourite author list
'Master Thomas' has written 1 stories (1 in archive):
Meeting My On-Line Sub - Chapter 1 (fm:male domination, 2139 words) [1/3] show all parts
Author: Master Thomas
Updated: Dec 20 2002
Views / Reads: 1603 / 1313 [82%]
Story vote: 8.55 (15 votes)
A Master finally meets his on-line submissive for a long weekend. I plan to add several chapters. Comments are welcome.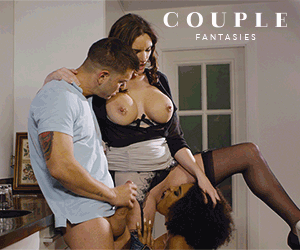 Couple Fantasies! Erotic movies for couples!
---
Send email to webmaster Art for support
Powered by StoryEngine v2.00 © 2000-2018 - Artware Internet Consultancy