Hello
guest
! (Level:
guest
)
Log in
Writer's profile for 'Kathleen'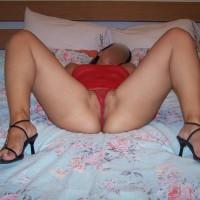 Add this author to your favourite author list
'Kathleen' has written 2 stories (1 in archive):
Finding my groove - Epilog (fm:threesomes, 2201 words)
Author: Kathleen
Added: Aug 08 2018
Views / Reads: 2723 / 1735 [64%]
Story vote: 9.76 (33 votes)
This is a short story ending to "Finding my Groove" Not really an ending but a new beginning
Finding my groove (fm:seduction, 4955 words) [1/7] show all parts
Author: Kathleen
Updated: Aug 05 2018
Views / Reads: 3230 / 2644 [82%]
Story vote: 9.55 (91 votes)
Being married with a great sex life for 15 years was fantastic. I felt fulfilled until my husband suddenly died. I needed to find a new way to express my sexuality and I found it with Tom.

Joybear! Raunchy films for her and him!
---
Send email to webmaster Art for support
Powered by StoryEngine v2.00 © 2000-2018 - Artware Internet Consultancy